The next-generation Barbers are careful, prepared, passionate.
Andrew discovers and trains his barbers so that the cut and the beard are always shaped with originality and technique.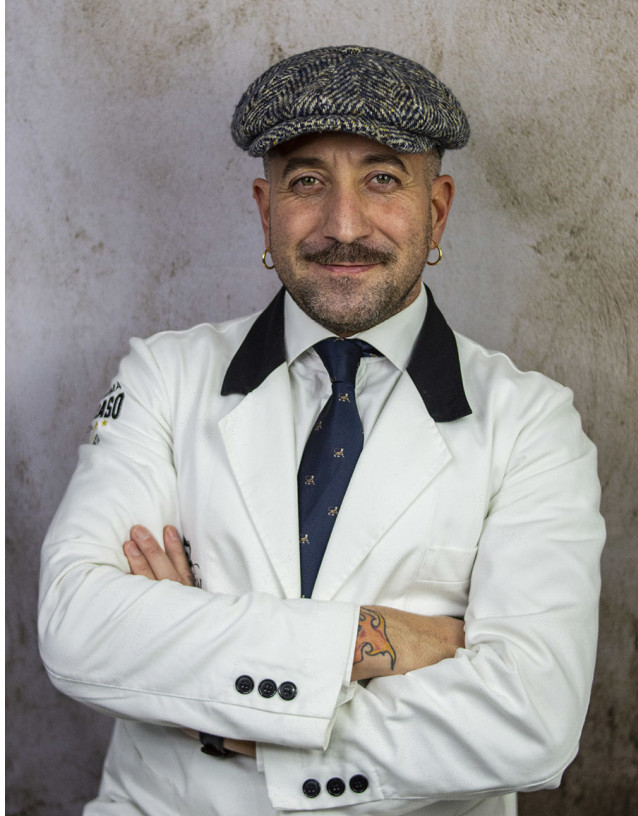 Andrea Gargiulo

Founder of the Andrew barbershop brand since 2005 and of Academy Andrew Barbershop, training courses for Barbers. Creator of a line of products for Barbers, teacher of one of the most prestigious Proraso Shaving Academies.

International and national collaborations in the most important competitions and events in the sector. Known and recognized as a master in the best beard cutting and care techniques.
Stefano Zeccardo

Store manager of the new #andrewbarbershopsorrento. He joined Andrew's staff in 2017. past experience in the women's field allows him to have a wide technical background. Strong point also of Academy Andrew barbershop.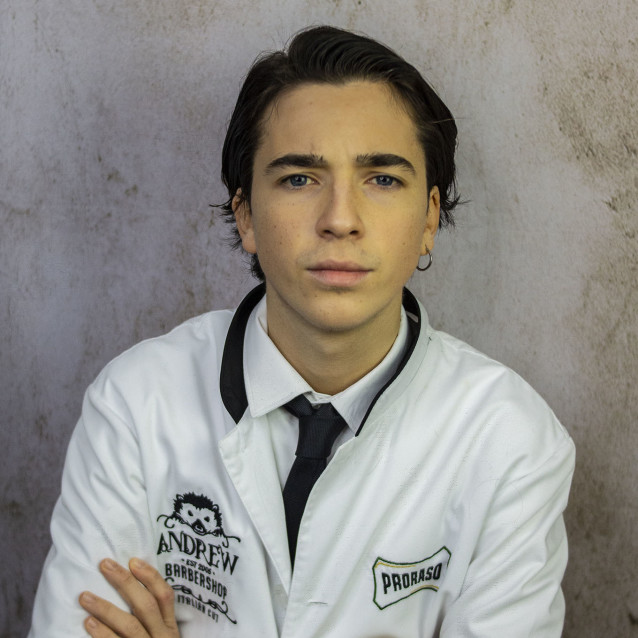 Giuseppe Esposito

He joined the Barberia at the age of 16 while studying at the hairdressing school where Andrew trained. It was immediately alchemy. He is currently the reference point for the Barberia di Sant'Agnello as the oldest member by experience but the youngest of the group.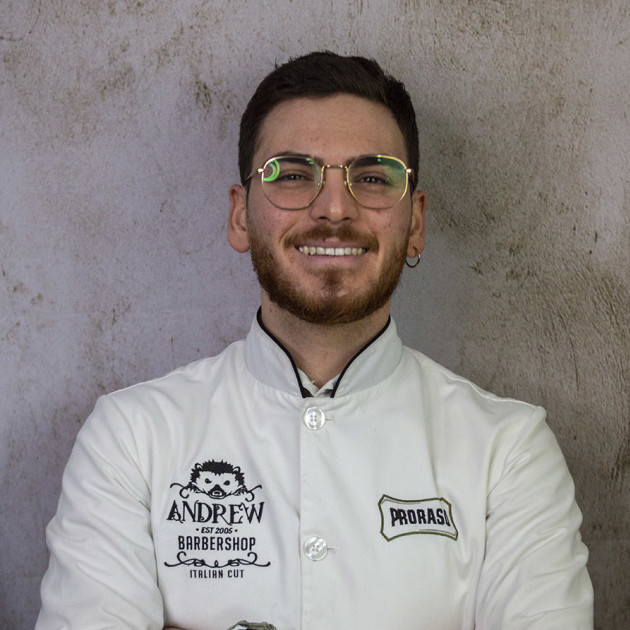 Simone La Ventura

He begins her adventure with Andrew in 2019.
Two years of growth and development also in the Andrew Barbershop Academy have allowed him commitment and demonstration in the great desire to do.
Precision in cutting and attention to beard treatments to convey true relaxation to customers.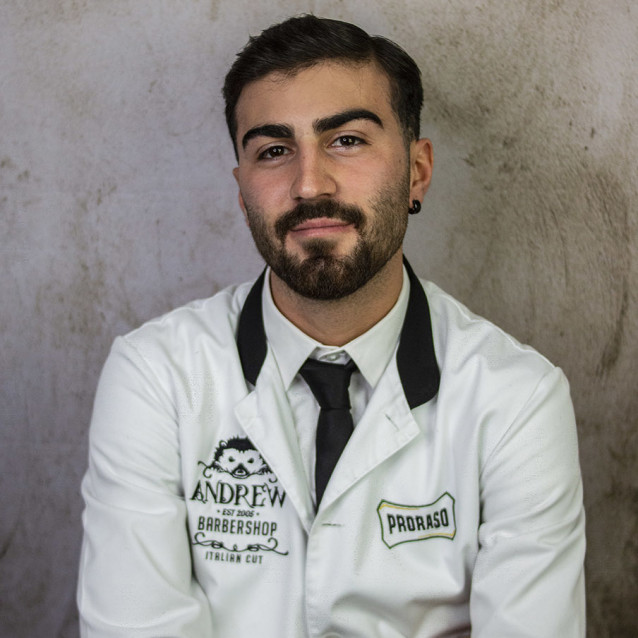 Simone Manzi

Always a fan of Andrew Barbershop, he had in fact undertaken many training courses at Academy Andrew Barbershop a few years earlier. In a very short time he has won the trust of the team and customers with his resourcefulness.